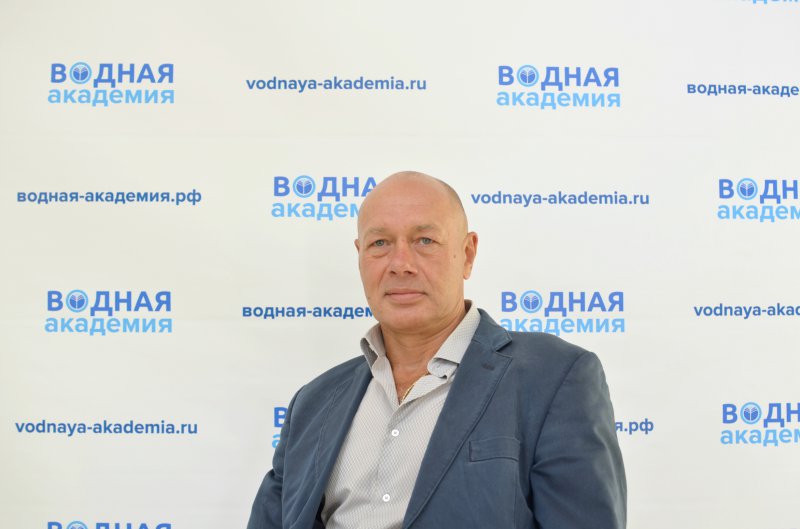 Anton B. Titov
Scientific degree: Doctor of Economic Sciences
Academic rank: Professor
Country: Russia
City: Saint Petersburg
Organization: "Water Academy"
Position: Rector
Academic degree – Doctor of Economic Sciences, specialty 08.00.30 Business Economics. Doctoral dissertation on "Theory and Methodology of Marketing Innovations in Business Structures" was defended in St. Petersburg (1998).
Position – Rector of Water Academy.
Research interests: specialist in marketing, advertising, innovation and social economics.
- development of the foundations of the methodology for the formation and development of innovation processes, reflecting the principles of their logical organization, the general nature of the means and methods of their implementation;
- creation of a theoretical concept of the content and essence of innovation as an object of entrepreneurship;
- formulation of the theoretical provisions of marketing innovation management;
- development of methodological foundations for the analysis and formation of a marketing strategy for an innovative project as an integral part of the overall strategy of business management;
- formation of a methodological base of management processes for the marketing strategy of an innovative project in the systems of entrepreneurship;
- disclosing of theoretical and methodological issues of organization, management, evaluation of the effectiveness of innovations in the marketing system.
- author of various scientific publications (RSCI Hirsch index: 12);
- Member of the Dissertation Council D 212.354.04, on the basis of St. Petersburg State Economic University.
SPIN-code RSCI: 4658-4986.
Major works:
Koroteeva O.S., Titov A.B. Innovative Approaches to Education in the Context of Digitalization // Russia, Europe, Asia: Digitalization of the Global Space. Proceedings of the II International Scientific and Practical Forum. Edited by V.A. Queen. 2019. Pp. 473-476. (in Russian)
Titov A.B., Mikheenko O.V. Prospects for Russia's Innovative Development Based on End-To-End Technologies of the Digital Economy // Challenges of the Digital Economy: Results and New Trends. Proceedings of the II Russian scientific-practical conference. 2019. Pp. 574-580. (in Russian)
Titov A.B., Mikheenko O.V., Chepikova E.M. Digitalization of National Economy: Concepts, Technology, Assets // Bulletin of the Surgut State University. 2019. No. 4 (26). Pp. 68-73. (in Russian)
Kungurtseva V.S., Titov A.B. Trends and Problems of Innovative Development of Information and Communication Systems in the Digital Economy // Scientific and Technical Bulletins of the St. Petersburg State Polytechnic University. Economic Sciences. 2018. Vol. 11. No. 1. Pp. 54-63. (in Russian)
Mikheenko O.V., Titov A.B. Economic Development of Russian Regions in the Context of the Implementation of Modern Industrial Policy // Scientific Bulletin of Belgorod State University. Series: Economics. Informatics. 2018. Vol. 45. No. 1. Pp. 15-23. (in Russian)
Titov A.B., Mikheenko O.V. Economic Security in the System of National Security of Russia // Society: Politics, Economics, Law. 2017. No. 1. Pp. 46-49. (in Russian)
Titov A.B., Kos'yanova V.N., Mikheenko O.V. An Innovative Banking Product in the Financial Services Market (on the Example of the Bryansk Regional Branch of Rosselkhozbank, JSC) // Belgorod State University Scientific Bulletin. Series: Economics. Informatics. 2017. No. 23 (272). Pp. 44-51. (in Russian)
Titov A.B., Platonov M.Yu., Platonova Yu.Yu., Kucherov D.G. Art management. St. Petersburg, 2016. (in Russian)
Agapova A.V., Alekseev A.A., Arkin P.A., Ezhikova E.S., Efimov I.P., Kadiev I.G., Mardas A.N., Popova V.A., Soloveichik K A., Titov A.B. Methodological Support for the Management of Innovative Development and Vocational Guidance in the Scientific and Technical Sphere. St. Petersburg, 2016. (in Russian)
Alekseev A.A., Arkin P.A., Ezhikova E.S., Efimov I.P., Kadiev I.G., Mishchenko M.E., Murashova S.V., Popova V.A., Soloveichik K A., Titov A.B. Intensification of Innovation and Entrepreneurship Based on the FAB LAB Model. St. Petersburg, 2016. (in Russian)
Alekseev A.A., Arkin P.A., Ezhikova E.S., Efimov I.P., Kadiev I.G., Mishchenko M.E., Murashova S.V., Popova V.A., Soloveichik K A., Titov A.B. Intensification of Innovation and Entrepreneurship Based on the FAB LAB Model: teaching aid. Federal State Budgetary Institution "Fund for Assistance to the Development of Small Forms of Enterprises in the Scientific and Technical Sphere". St. Petersburg, 2016. (in Russian)
Agapova A.V., Alekseev A.A., Arkin P.A., Ezhikova E.S., Efimov I.P., Kadiev I.G., Mardas A.N., Popova V.A., Soloveichik K A., Titov A.B. Scientific and Technical Sphere: Methodological Materials for the Development of Innovations and Practical Training in Vocational Guidance Activities of Centers of Youth Innovative Creativity: teaching aid. St. Petersburg, 2016. (in Russian)
Vaganova O.V., Titov A.B. Development of a Regional Innovation System in Conditions of Turbulence // Contemporary Problems of the Economy in the context of Reforming Modern Society. Proceedings of the IV International Scientific and Practical Conference dedicated to the 140th anniversary of the founding of the Belgorod State National Research University. 2016. Pp. 9-12. (in Russian)
Titov A.B., Mashevskaya O.V. Organizational and Economic Mechanism for Managing the Innovative Activity of an Enterprise // Problems of Economics and Law. 2016. No. 91. Pp. 110-114. (in Russian)
Titov A.B., Vaganova O.V. Some Aspects of the Functioning of the Regional Innovation System (Case Study: Belgorod Region) // Bulletin of the Baikal State University. 2016. Vol. 26. No. 4. Pp. 550-556. (in Russian)
Titov A.B., Vaganova O.V. A Methodical Approach to Identifying Promising Industries in the Region Under Conditions of Economic Turbulence. Scientific Result. Series: Economic Research. 2015. Vol. 1. No. 3. Pp. 56-63. (in Russian)
Bogdanova E.L., Titov A.B. Some Aspects of Sustainable Innovative Development of the Enterprise // Bulletin of the Samara State University of Economics. 2014. No. 11 (121). Pp. 95-98. (in Russian)
Alekseev A.A., Arkin P.A., Bogdanova E.L., Vasiliev V.N., Gatchin Yu.A., Titov A.B. Methodology for Modeling the Innovation Process Based on Systems Theory and Network Theory: scientific publication. St. Petersburg National Research University of Information Technologies, Mechanics and Optics. St. Petersburg, 2013. (in Russian)
Alekseev A.A., Arkin P.A., Bogdanova E.L., Korotkov K.G., Lukyanov G.N., Titov A.B. Innovative Processes of Competitiveness Management // St. Petersburg National Research University of Information Technologies, Mechanics and Optics. St. Petersburg, 2013. (in Russian)
Suraeva M.O., Titov A.B. Prospects for Innovative Development and Modernization of the Russian Economy // Problems of Economics and Law. 2013. No. 55. Pp. 97-102. (in Russian)